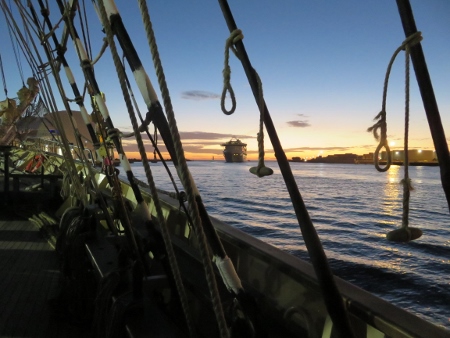 Golden Princess enters Fremantle Inner Harbour
Cruise ship Golden Princess made its debut in Fremantle on 21 March.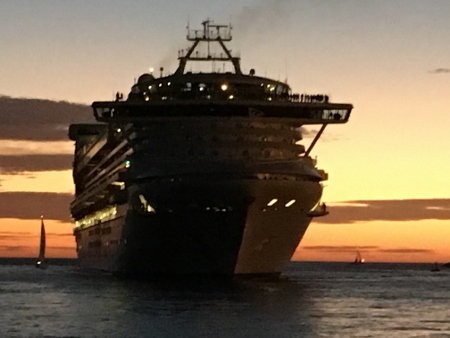 The ship, which carries 2600 passengers, entered during a spectacular sunset.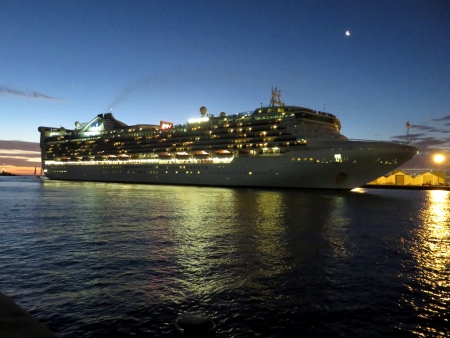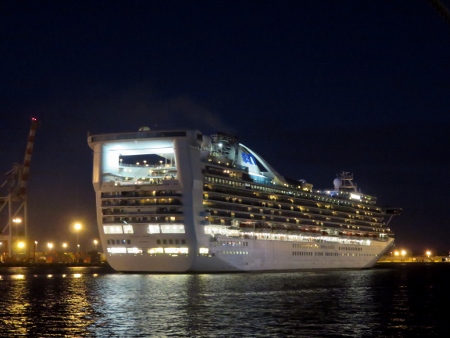 Golden Princess departed from Fremantle at 5pm Thursday 22 March (below).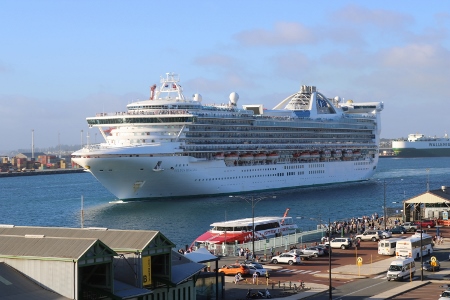 During 2018, there are 43 scheduled cruise ship visits to Fremantle Port, comprising 27 turnaround visits (where Fremantle is the first and last port in a voyage and there is complete passenger transfer) and 16 transit calls (ships calling at Fremantle during a cruise and passengers make day trips).
Debut visits still to come are AIDDAAura (20-21 December) and Azamara Quest (21-22 December).
For up-to-date cruise ship visit information, see the Shipping Movements cruise page.
Your visit
Explore what's on at Victoria Quay and start planning your visit by 'starring' the attractions, events, walks or anything else that interests you.
See what's on