Fremantle Ports' Administration Building on Victoria Quay was designed by architects Hobbs, Winning and Leighton.
Designed in the post-war international style and built by A T Brine and Sons Ltd in 1963, the building was officially opened on 5 March 1964. The foyer is open to the public during business hours (8am-5pm, Mondays to Fridays, excluding public holidays). You can watch the rolling display of photos and take in Howard Taylor's mural, the tessellated wall tiles and the beautiful parquet floor made of Western Australian timbers.

History and design

The 11-storey building was built to accommodate the then Fremantle Harbour Trust's staff in one building instead of the pre-existing eight buildings around the wharf area.

The building has aesthetic qualities that boldly countered the pre-existing character and scale of the wharf and its buildings, and as such, it has significance as a technological milestone. Its built form, scale, materials and technology signified a radical 'modern' change in the port's image and operation.

Foundations: The steel-framed office and service tower building is supported on 120 'Franki' piles driven to an average depth of about nine metres below ground level. The loading capacity of each pile varies between 61-72 tonnes.

Lighting: Special consideration was given to the orientation of the office tower to obtain controlled natural lighting from the north and south, while the west and east walls are blanked off. All windows are in anodised aluminum frames glazed with anti-glare glass and are completely reversible.

Tiling: A distinctive feature of the building is the use of tiling for both the exterior wall finish and interior wall decoration. The exterior tiling reduces maintenance requirements in a salt-laden atmosphere.

Ground floor roof: This roof is the first known one of its type in Australia. It is a folded roof pattern of pre-stressed concrete units in two spans each of 20 metres.

Foyer floor: The floor in the foyer is a parquet of local timbers jarrah and wandoo inset with brass.

Foyer artwork: The foyer features a mosaic mural by WA painter and sculptor Howard Taylor. This mural, describing patterns of water movement, was named after the Roman god of rivers and seaports, Portunus. The more commonly known Roman story is the boy who rode the dolphin to guide ships into harbour.

More information is in the Fremantle Ports Administration Building 50 Years booklet. (References include Victoria Quay and its architecture, City of Fremantle publication, 1991)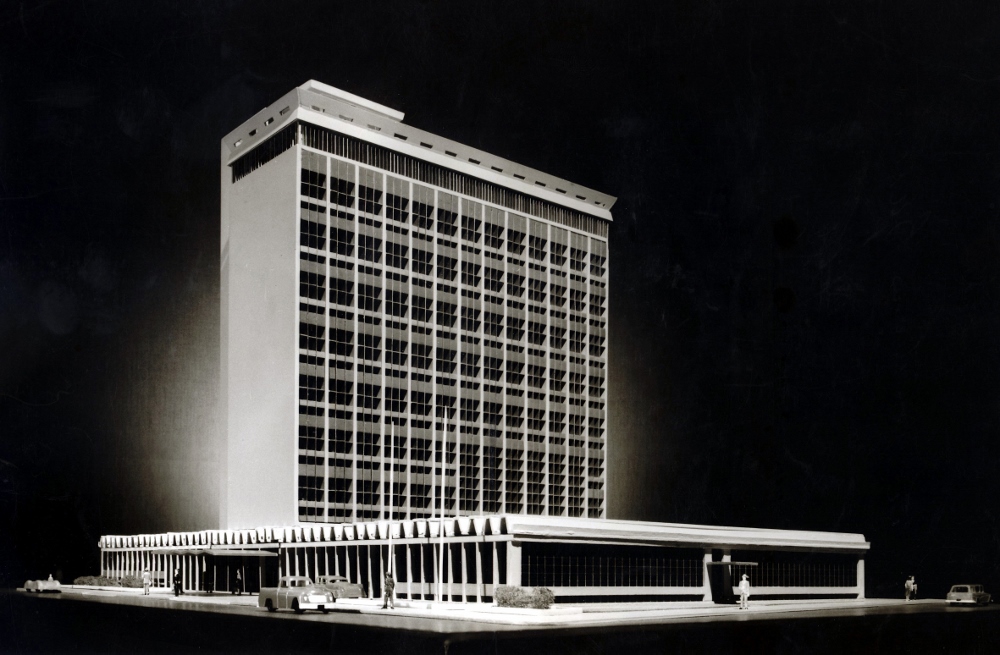 Vision for new Admin Building with helicopter pad on the roof - 1961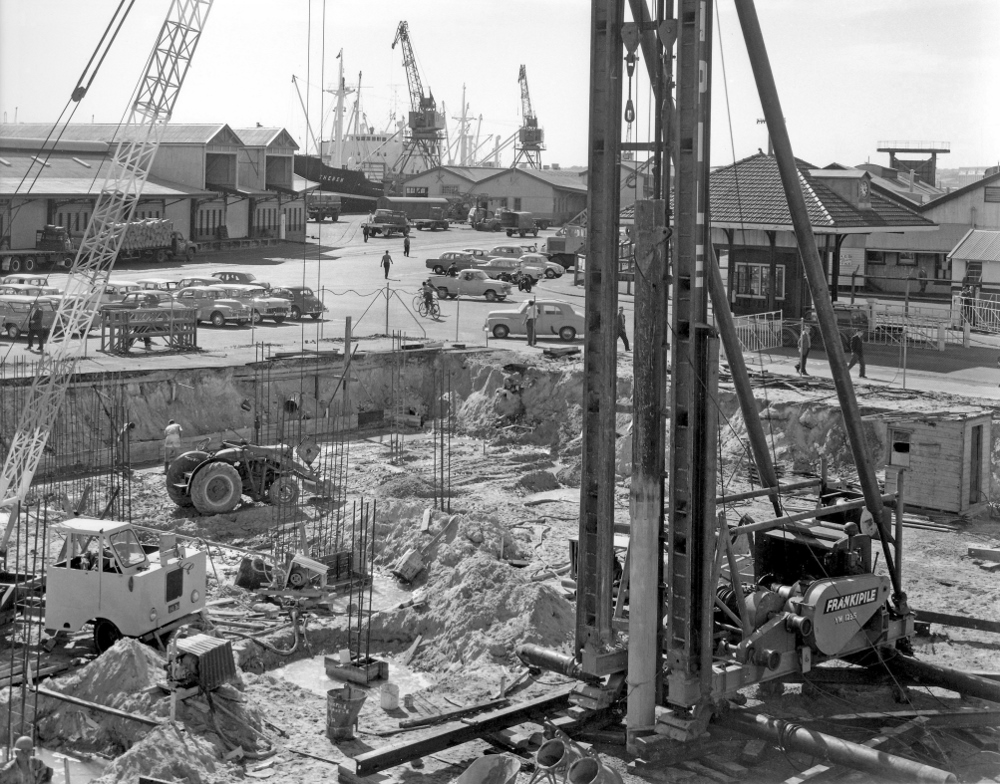 Early construction works of FPA Administration Building 1962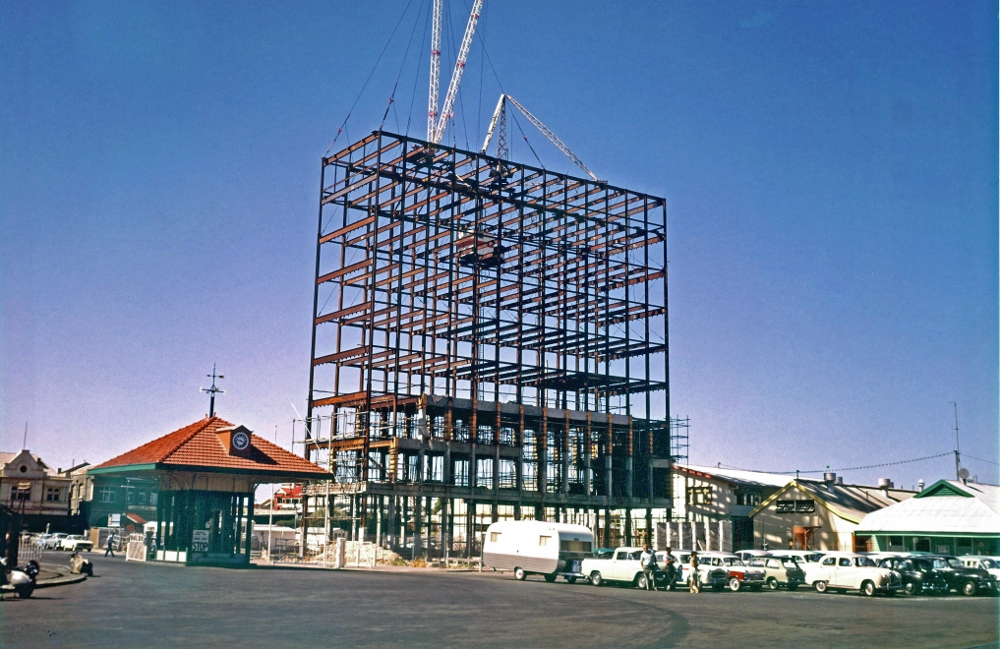 Construction of FPA Admin Building ca.1962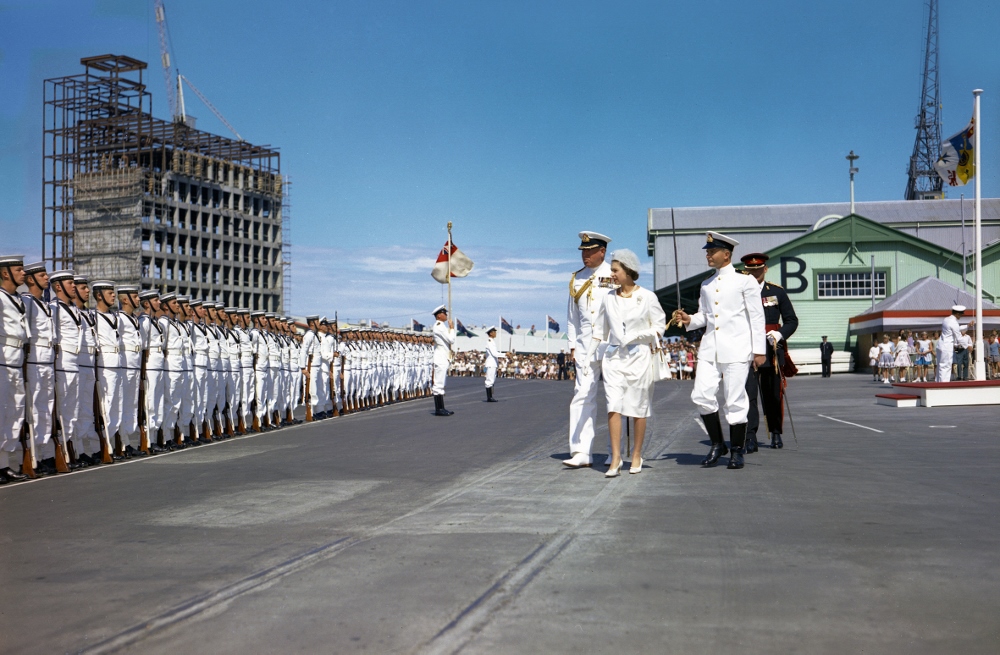 Royal visit HM The Queen and Duke of Edinburgh 1963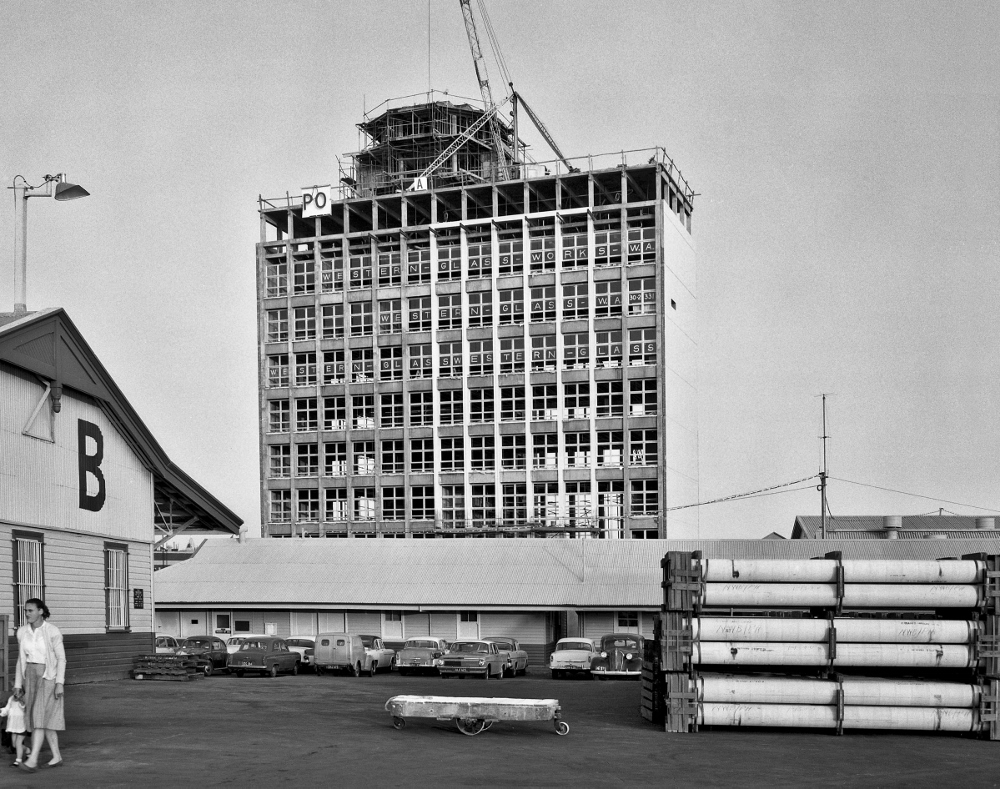 Administration Building from B Shed 1963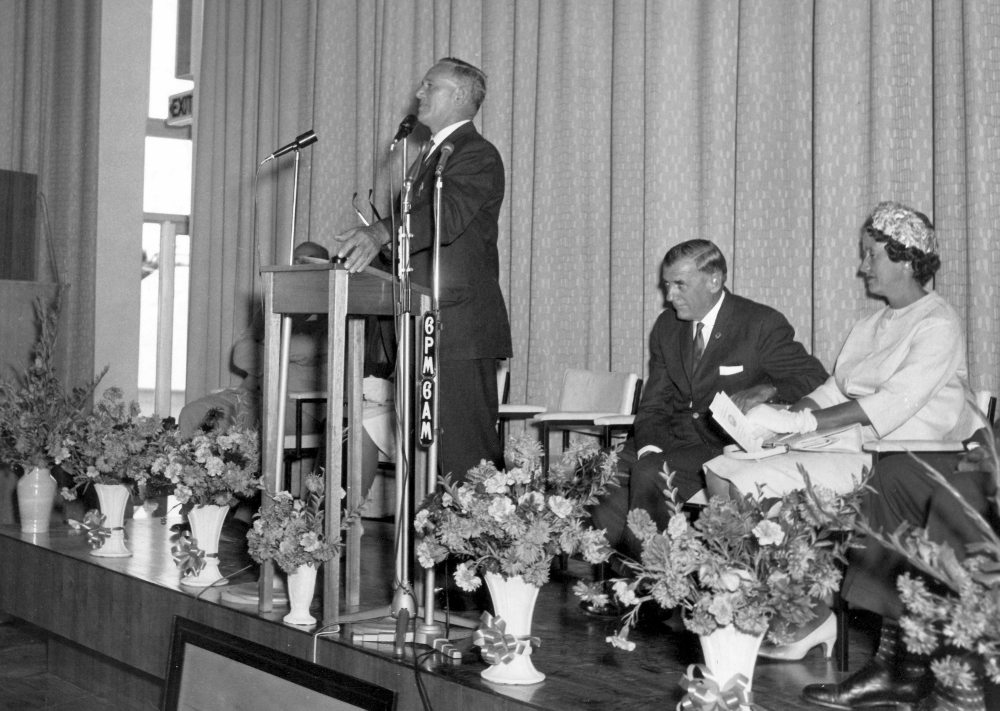 Official opening The Premier The Hon. David Brand addresses official guests March 1964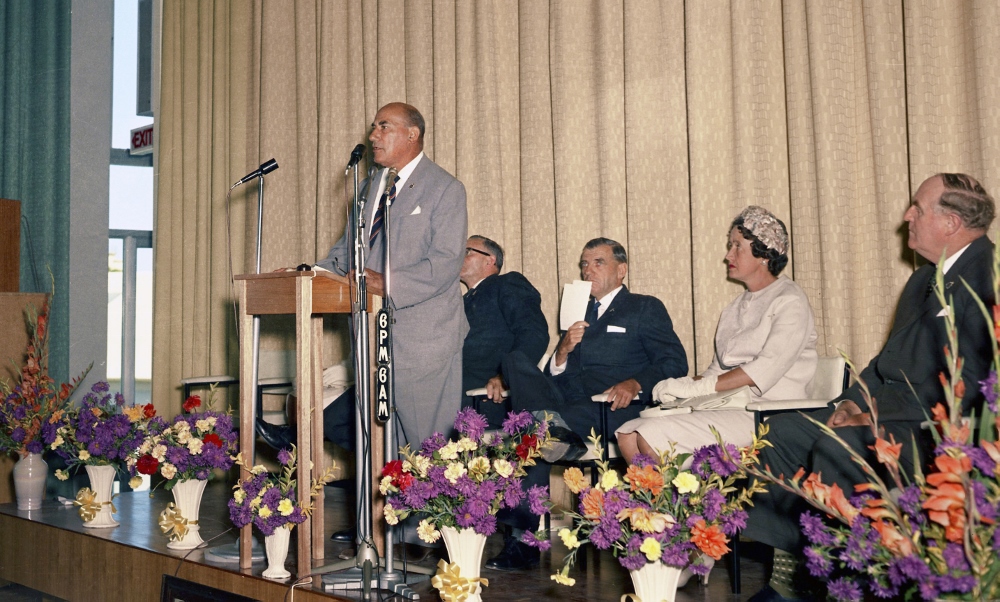 Official opening General Manager Mr Frank Tydeman addresses guests March 1964
Official guests at the opening ceremony March 1964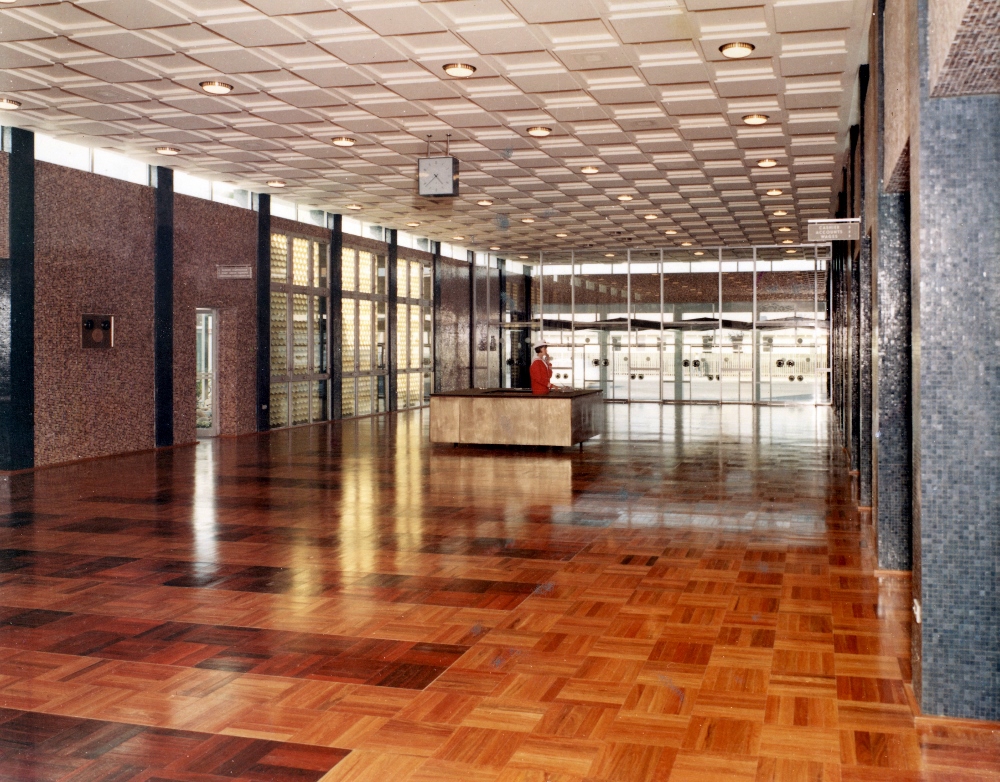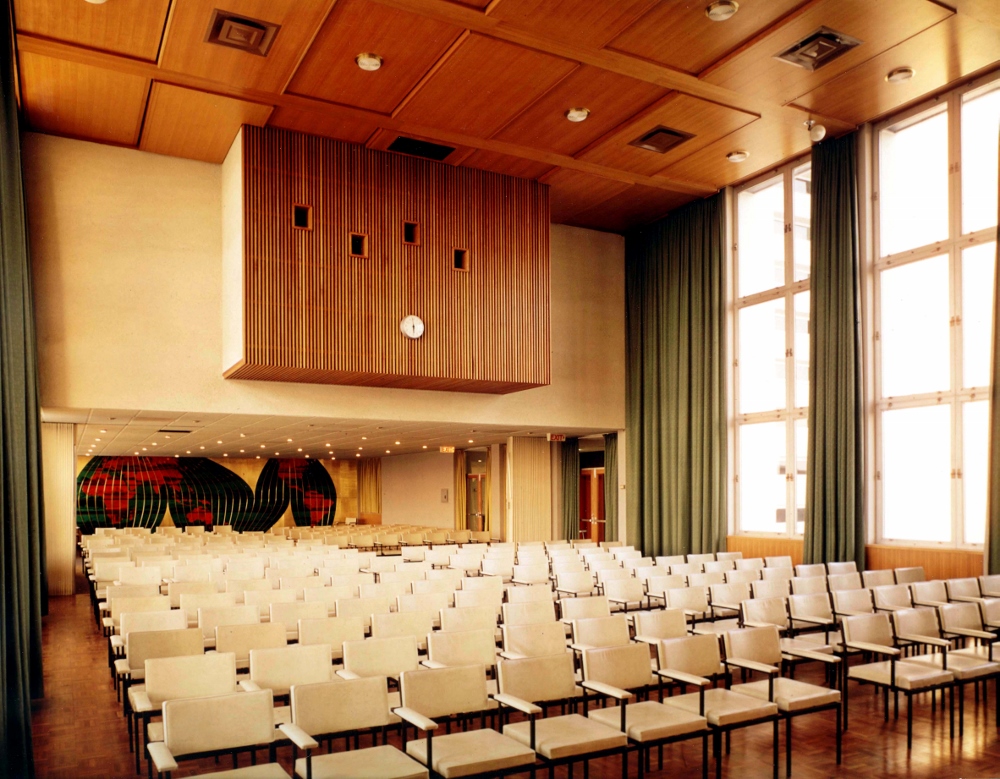 Administration Building first floor Auditorium 1964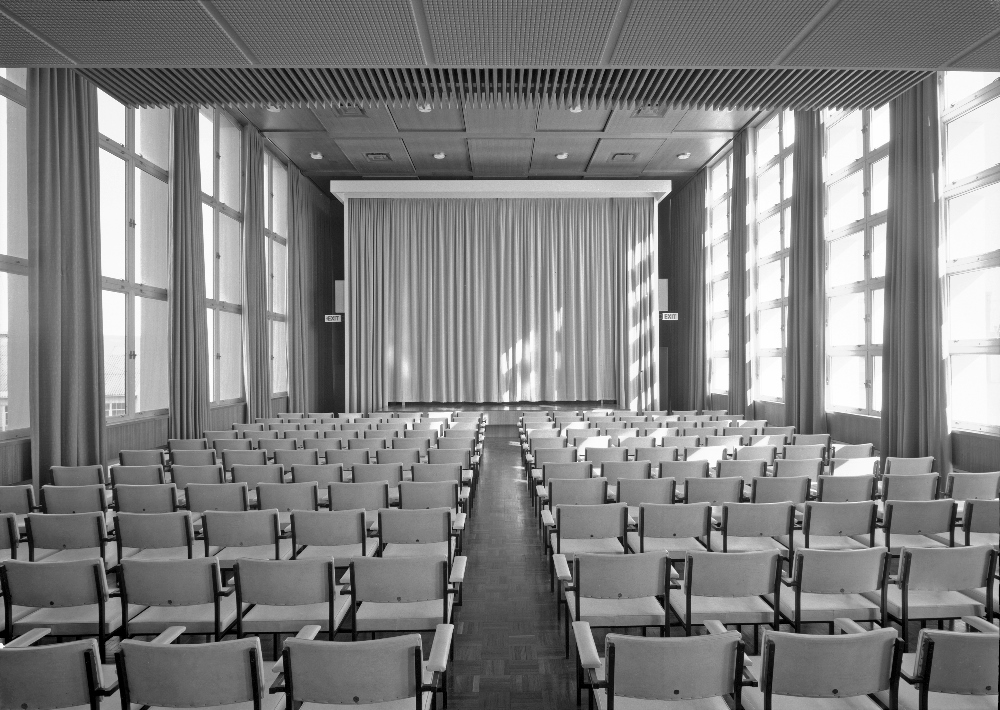 First floor Auditorium 1964 - State Library of Western Australia 340624PD
Administration Building 1964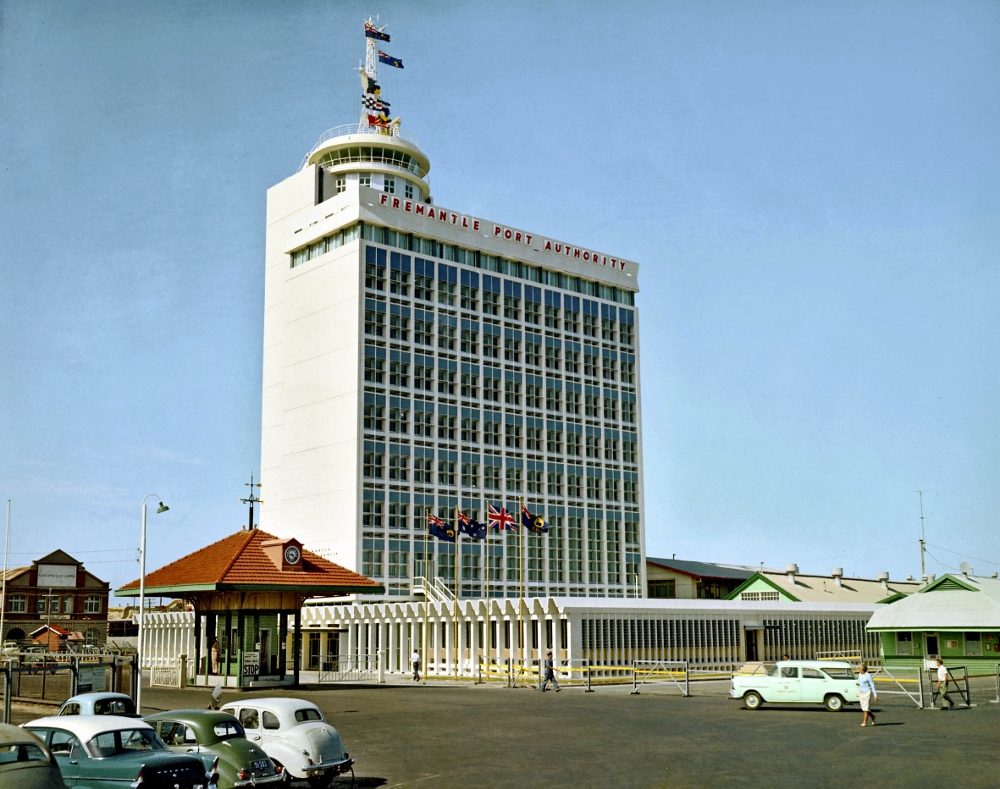 Cliff Street Entrance 1964
Your visit
Explore what's on at Victoria Quay and start planning your visit by 'starring' the attractions, events, walks or anything else that interests you.
See what's on