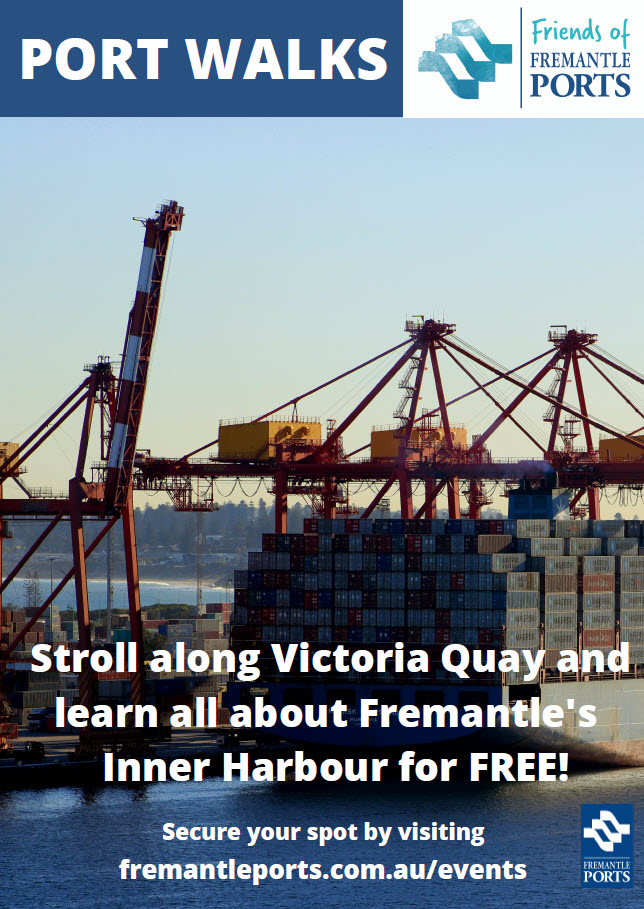 Whether it's just you or a group of friends, a community group or a school class, you can book in for a free, one-hour Port Walk at Victoria Quay, Fremantle Port.
Our new port volunteers, the Friends of Fremantle Ports, are running two or three Port Walks a week, on specific topics such as history and architecture, maritime operations, trade and logistics, or environment, or providing an overview of all these topics.

Each Port Walk caters for up to 30 people, starts at the CY O'Connor statue near the Fremantle Ports Administration Building, includes a narrated stroll around Victoria Quay and ends with a great view of the port at the Observation Deck on top of the 11-storey Administration Building.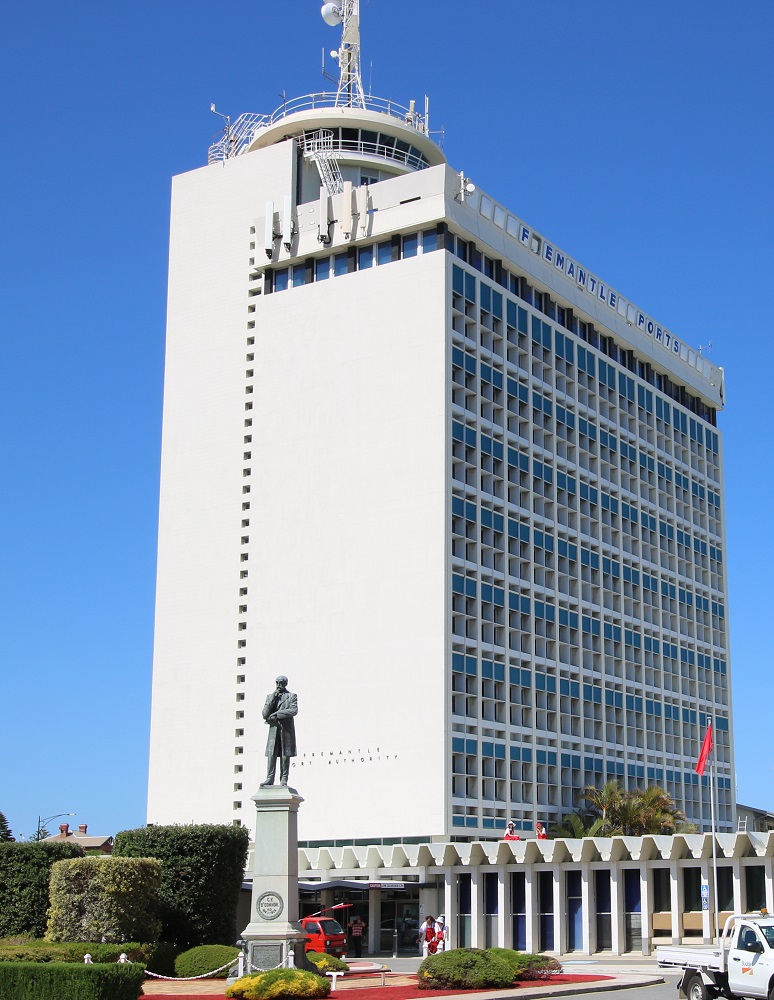 All Port Walks start at the CY O'Connor statue near the Fremantle Ports Administration Building
The Fremantle Inner Harbour was opened in 1897 and as WA's major general cargo trading gateway has progressed through massive change in its 123-year history.
It's been at the forefront of Western Australia's development and history. It facilitated the gold-rush boom times, was the entry point for hundreds of thousands of immigrants up until the 1970s, has had a rich labour history and was the largest submarine base in the southern hemisphere during World War II. Containerisation changed trade forever about 50 years ago.
The Fremantle Inner Harbour is a modern, innovative port with a rich history and taking a Port Walk is a relaxing, interactive way of finding out about it. Our volunteers love questions!
For more information on Port Walks, see here or call 9430 3555.
Your visit
Explore what's on at Victoria Quay and start planning your visit by 'starring' the attractions, events, walks or anything else that interests you.
See what's on