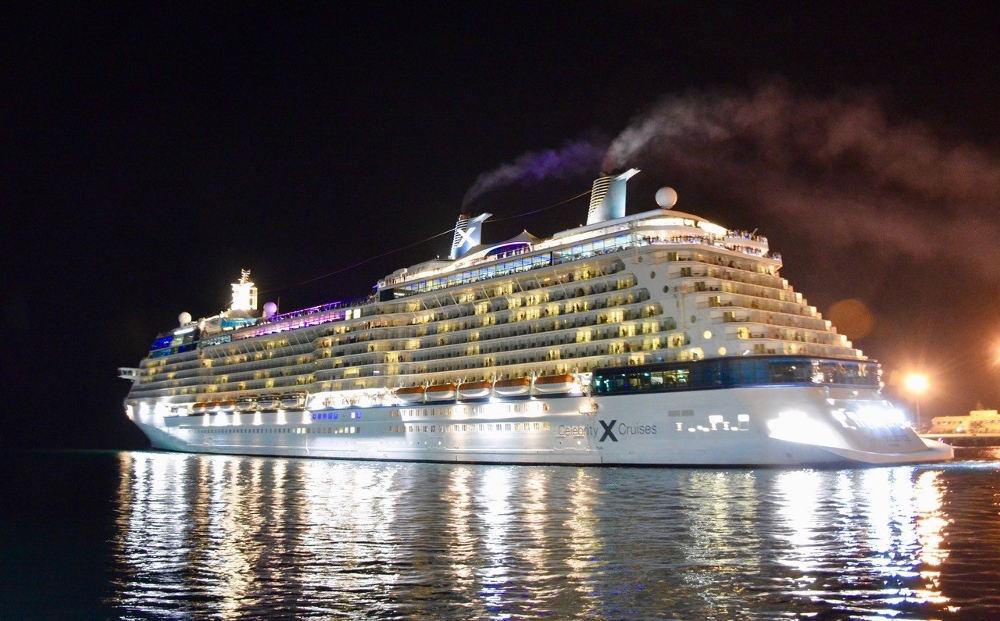 Celebrity Solstice departs on 28 February 2019
The 2018-19 cruise season in Fremantle wrapped on 28 March with
Viking Sun
departing after a debut visit.
In all, there were 35 ship calls comprising 19 individual ships making 16 transit calls (where the ship calls as part of an ongoing voyage) and 19 turnaround visits (where there is a complete passenger exchange).
The next cruise ship visit to Fremantle is
Sea Princess
on 20 October.
In 2018-19, there were 62,544 passengers handled at the Fremantle Passenger Terminal, Australia's largest cruise terminal. They comprised: 22,408 disembarking, 22,701 embarking and 17,435 transit passengers, plus 19,389 crew.
During the cruise season, the
Fremantle Passenger Terminal was also upgraded
.
In addition to
Viking Sun
, debut visits were made by
AIDAaura
,
Silver Muse
and
MSC Magnifica
.
After six seasons home basing in Fremantle,
Pacific Eden
departed from Fremantle on 21 March for the last time but it will return in January 2020, rebadged as
Vasco da Gama
, as it is changing from cruise line P&O to Cruise and Maritime.
Vasco Da Gama
will replace
Astor
and will home base out of Fremantle.
The last time the ship was refitted and renamed was when it visited Fremantle for five days in November 2015 and arrived as
Statendam
.
Debut calls next season will also include
Boudicca
and
Majestic Princess
.
Your visit
Explore what's on at Victoria Quay and start planning your visit by 'starring' the attractions, events, walks or anything else that interests you.
See what's on