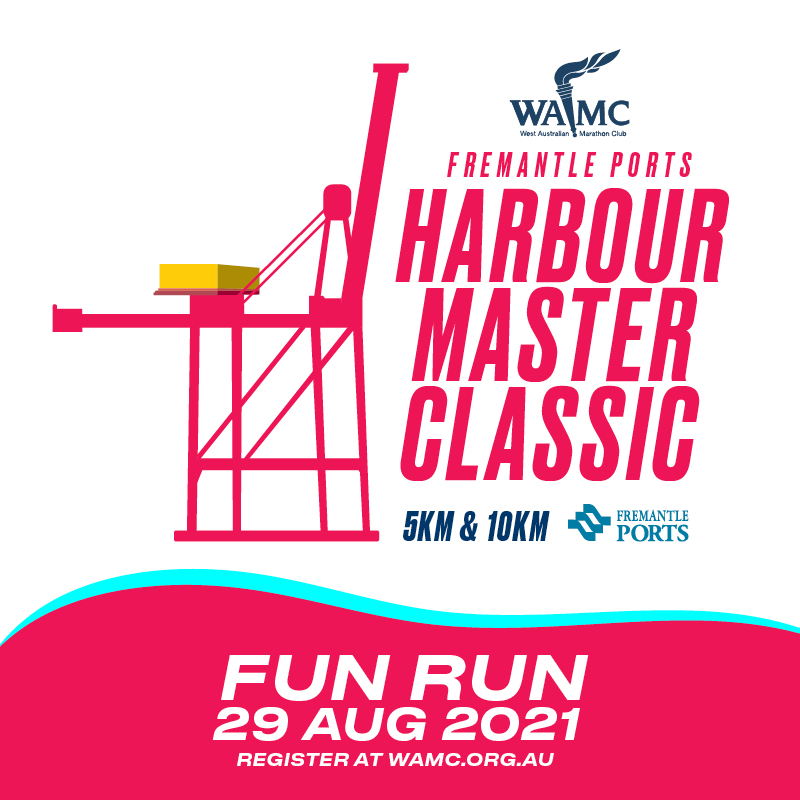 Fremantle Ports will celebrate the end of winter with the Fremantle Ports Harbour Master Classic fun run on Sunday 29 August, offering runners the chance to run fast, flat and traffic-free along the historic Victoria Quay and out to the South Mole lighthouse.
The event will be run by the West Australian Marathon Club (WAMC) in conjunction with Fremantle Ports, with runners able to choose a 5km or 10km distance, with a kids' event also scheduled.
Manager Corporate and Community Relations Neil Stanbury said it was a tremendous opportunity for runners to sample a unique course and compete alongside the sights and sounds of a working port.
"Without doubt, this is going to be a spectacular course along the length of Victoria Quay, with the outer points being South Mole lighthouse and the subway at the eastern end.

"The WAMC are experts at turning on great running events and we're pleased to partner with them.
"They've planned a terrific course that starts at E Shed and makes its way past the heritage-listed buildings along Victoria Quay, ships, cargo, the Fremantle Passenger Terminal, then back and out to the iconic lighthouse.
"It'll not only be a fast course for the top competitors, but a chance for every runner to experience the beauty of the port."
Entries are now open at www.wamc.org.au
Mr Stanbury said the event was set for the same Sunday in August that the City to Surf was usually on, but that event's cancellation had created a gap in the WA running calendar.
"With three months to go, it's time to find a training partner and start running!"
All runners will receive a medal, with prizes for top placings, largest team and best nautical costume.
Runners are encouraged to get to the event by train, with Fremantle Railway Station just 300m from the start line.
When: Sunday 29 August 2021
Register: www.wamc.org.au
Your visit
Explore what's on at Victoria Quay and start planning your visit by 'starring' the attractions, events, walks or anything else that interests you.
See what's on