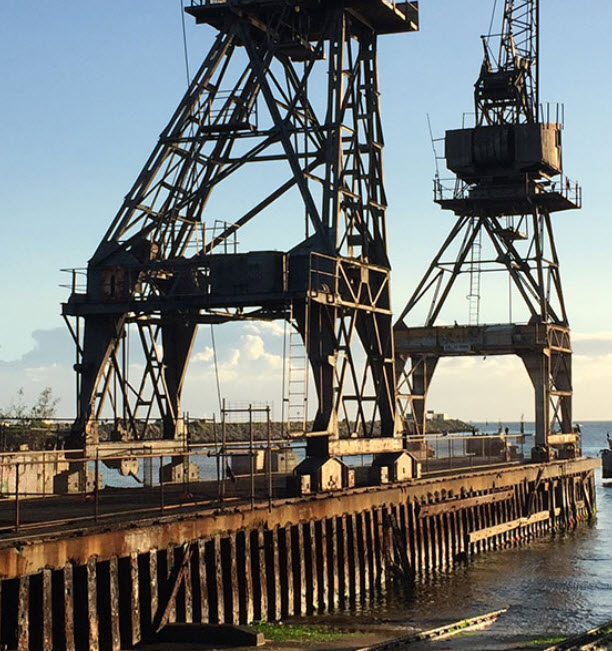 Fremantle Ports has thrown its full weight behind the 2019 Fremantle Biennale, with many of the Biennale art-in-place events set to occur around the Inner Harbour.
The port is a major sponsor of the Biennale, having worked steadily for months with organisers to plan at least five significant events in the program in the Victoria Quay precinct.
This year's Biennale event is named Undercurrent 19.
Biennale program events at the port include:
a major living installation resort created by The Commonwealth of New Bayswater, led by Perth artist Jessee Lee Johns, at the South Mole Resort
dance spectacular Radar in B Shed
a major new commission by WA artist Bennett Miller, Behavioural Ecologies (Red), taking place across Victoria Quay, the harbour and throughout Fremantle
Standing Wave, a sound work for the internal volume of HMAS Ovens at the WA Maritime Museum
elements of The Unit architectural installation series, which will stretch right across Fremantle's original beachline.
Fremantle Ports CEO Chris Leatt-Hayter said that, from the outset, Biennale creators had seen Victoria Quay as a prime preferred location for its avant-garde events and the port was delighted to be part of it.
"This will be a massive summer on Victoria Quay," he said.
"We will have Maritime Day on 2 November, then at least five amazing Biennale program events happening harbourside throughout the month of November.
"At the same time, our second annual Quay to Summer program of markets, movies, food events and other activities will kick off down here and continue right through until March," he said.
Mr Leatt-Hayter said Fremantle Ports was working hard on introducing events and the other elements that would attract more people to enjoy the harbour.
"Great planning work continues on a broader vision for Victoria Quay, but right now there is so much that we ‑ and the community ‑ can do together to make this spectacular part of Fremantle a destination in its own right, for local people and visitors."
The Fremantle Biennale is held two-yearly, with this iteration following on from the 2017 event, High Tide. The event program can be found at www.fremantlebiennale.com.au
Your visit
Explore what's on at Victoria Quay and start planning your visit by 'starring' the attractions, events, walks or anything else that interests you.
See what's on