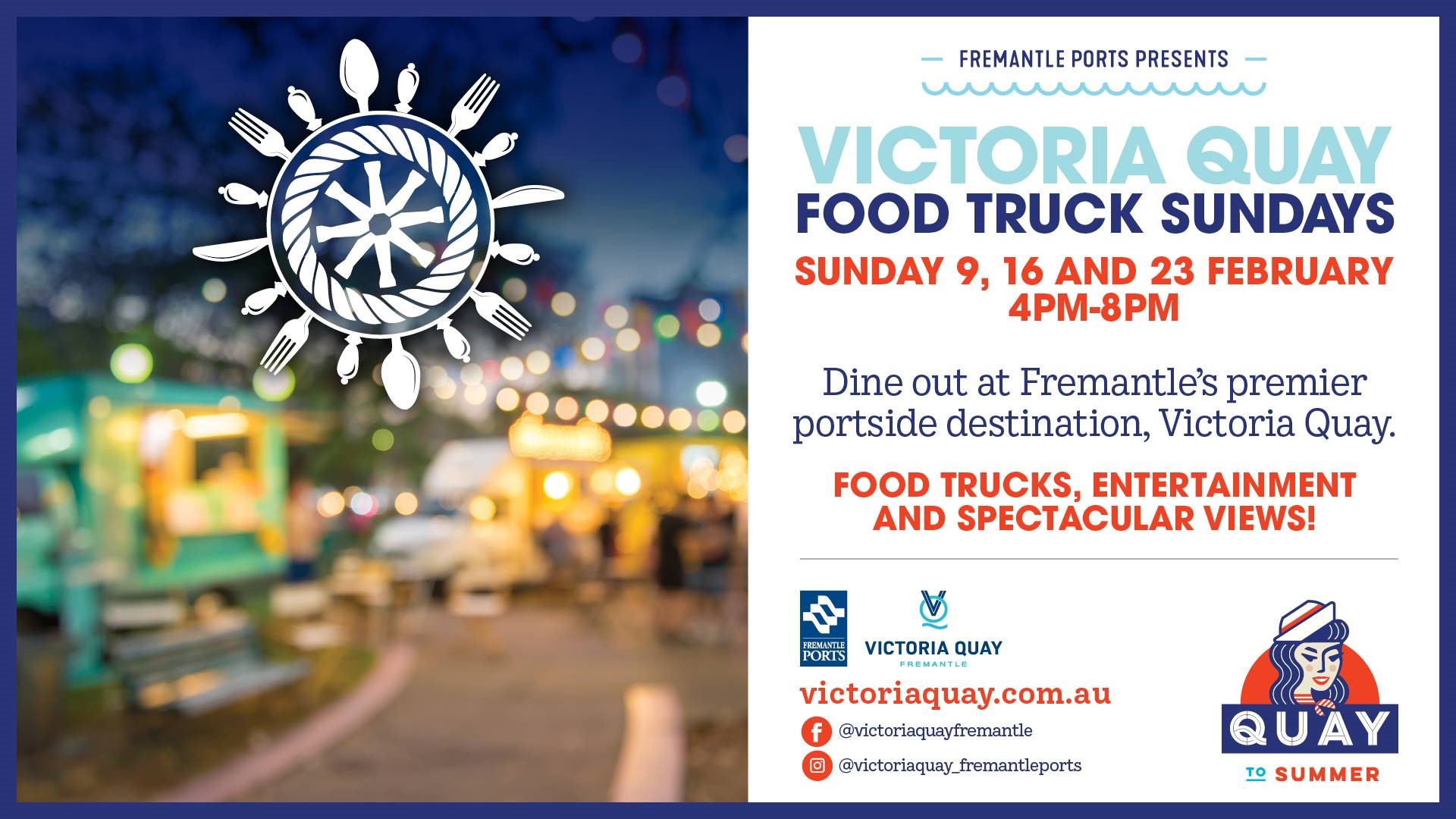 When: 4pm-8pm Sundays 9, 16, 23 February 2020
Where: B Shed, Victoria Quay, Fremantle Port

Dine out at Fremantle's premier portside destination, Victoria Quay. Choose from a variety of food trucks and enjoy your meal overlooking Fremantle's famous port.

Food trucks include:
Greek Streats - felafel, kebabs, hot chips, mezza platters
Zab Salad - curries, samosas, curry puffs
JNG Japanese - noodles, fried chicken
The Hummus Bar - traditional hummus styles, pita bread
Just Creme Brûlées - portuguese tarts, creme brûlée, cream horns
Waikickkamoocow - frozen yoghurt, juices and smoothies
The Local Hotel (South Fremantle) is providing a pop-up bar in B Shed!

There will be picnic tables, a kids' silent disco and giant games.

Freo's finest DJs:
Sunday 9 February - Sunset Dub Club DJs : Paul Gamblin, Brother B, Chad and Clay playing soul warming reggae and dub vibes. Perfect sunset sounds.
Sunday 16 February - King Titos Sunset Reunion: Musically friendly funk, hip hop and disco.
Sunday 23 February - Antiques Roadshow Djs Allstar Jam (TBC): Musical all sorts from some old timer

Harbour Sundays are also on at the WA Maritime Museum. See more info here.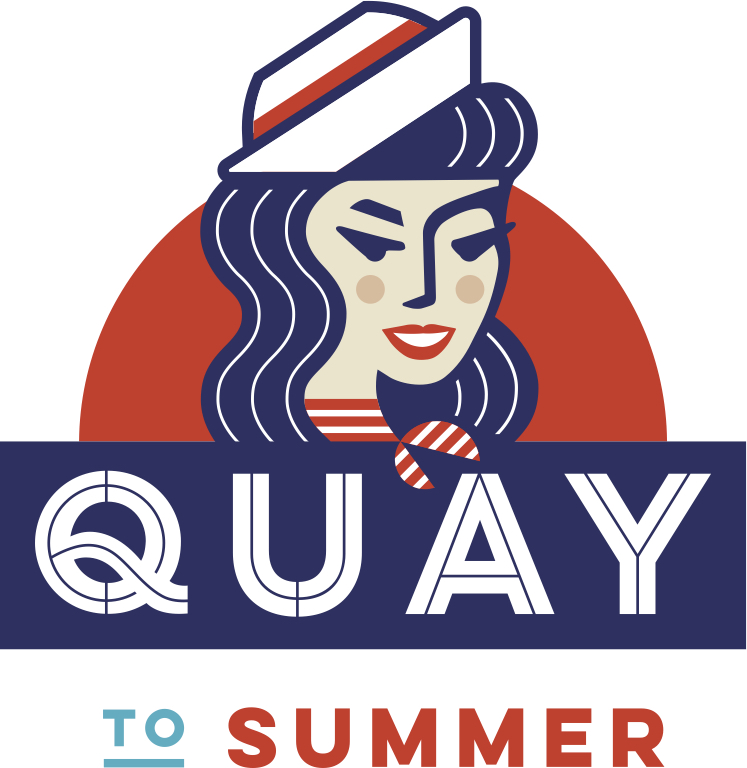 Your visit
Explore what's on at Victoria Quay and start planning your visit by 'starring' the attractions, events, walks or anything else that interests you.
See what's on