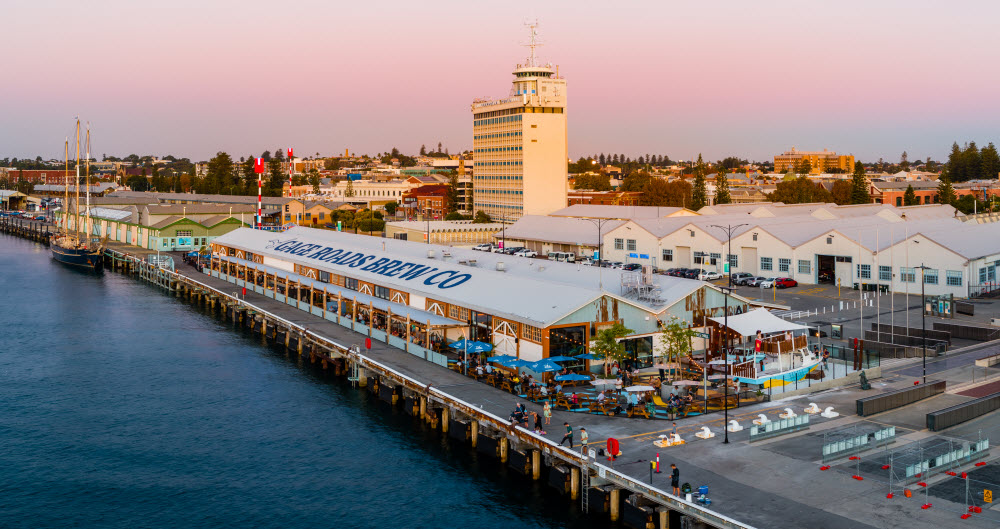 Gage Roads Freo is open at historic A Shed on Victoria Quay. The brewpub features fresh cold beer, food and a playground for kids.
Sit by the water and watch iconic container ships go by, listen to good tunes, chill in the beer garden, enjoy some fresh and local food or watch your kids play in the epic playground. Gage Roads Freo has something for everyone.
Gage Roads Freo
A Shed, Peter Hughes Drive, Victoria Quay
www.gageroads.com.au
https://www.facebook.com/gageroadsfreo
Contact
To enquire about the information on this page, please refer to the following details
Gage Roads Freo

08 93140000
Your visit
Explore what's on at Victoria Quay and start planning your visit by 'starring' the attractions, events, walks or anything else that interests you.
See what's on