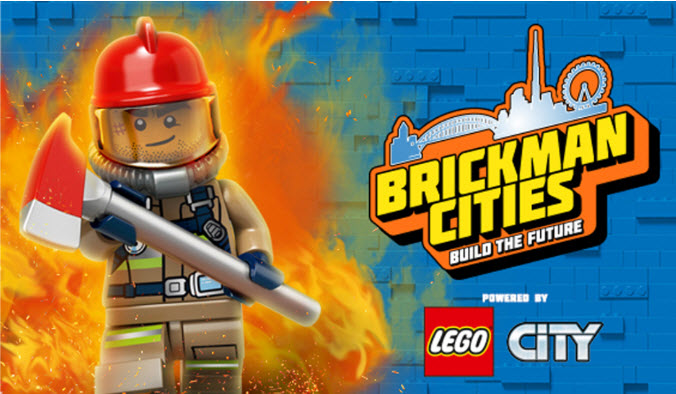 Brickman Cities powered by LEGO® CITY is the latest creation from Ryan 'The Brickman' McNaught!

In this interactive LEGO® experience you will discover some of the world's most iconic cities—Dubai, London, New York, Sydney and Tokyo.

With Brickman's trademark cut-away models, each display shows three different stages of history, from 1000AD up to the present. Then with over half a million LEGO® bricks at your disposal you are invited to build the future of that city!

The centrepiece of this experience is a 3 x 4 metre, 1:600 scale model of Lower Manhattan, New York. Built entirely from white LEGO® bricks, UHD 4K projectors illuminates this display with 3D stories of one of the world's most vibrant cities.

This new interactive LEGO® experience is exclusively at the WA Maritime Museum until Sunday 5 May.
Ticketing
The Brickman Cities LEGO® experience is one hour in duration. Please arrive at the WA Maritime Museum 15 minutes before your session is due to begin. Consider arriving slightly earlier during busier school holiday periods.
Entry to the Museum and its latest exhibition Kylie on Stage is included in your ticket price and you are welcome to explore both before and after your LEGO® experience.
For more information on session times and to purchase your ticket, head to the Ticketek website.
Contact
To enquire about the information on this page, please refer to the following details
WA Maritime Museum

+61 1300 134 081
Your visit
Explore what's on at Victoria Quay and start planning your visit by 'starring' the attractions, events, walks or anything else that interests you.
See what's on