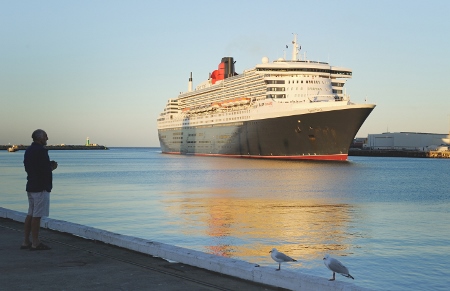 Cunard's majestic flagship Queen Mary 2 (above) is at the Fremantle Passenger Terminal, Victoria Quay today.
The 345-metre transatlantic liner arrived early this morning from Port Louis, Mauritius.
The Fremantle stop is part of a 134-night world voyage.
Queen Mary 2 is scheduled to depart at 9 pm tonight, heading for Busselton and then on to Eastern States ports and New Zealand.
See Shipping Movements for up-to-date arrival and departure times.
Your visit
Explore what's on at Victoria Quay and start planning your visit by 'starring' the attractions, events, walks or anything else that interests you.
See what's on