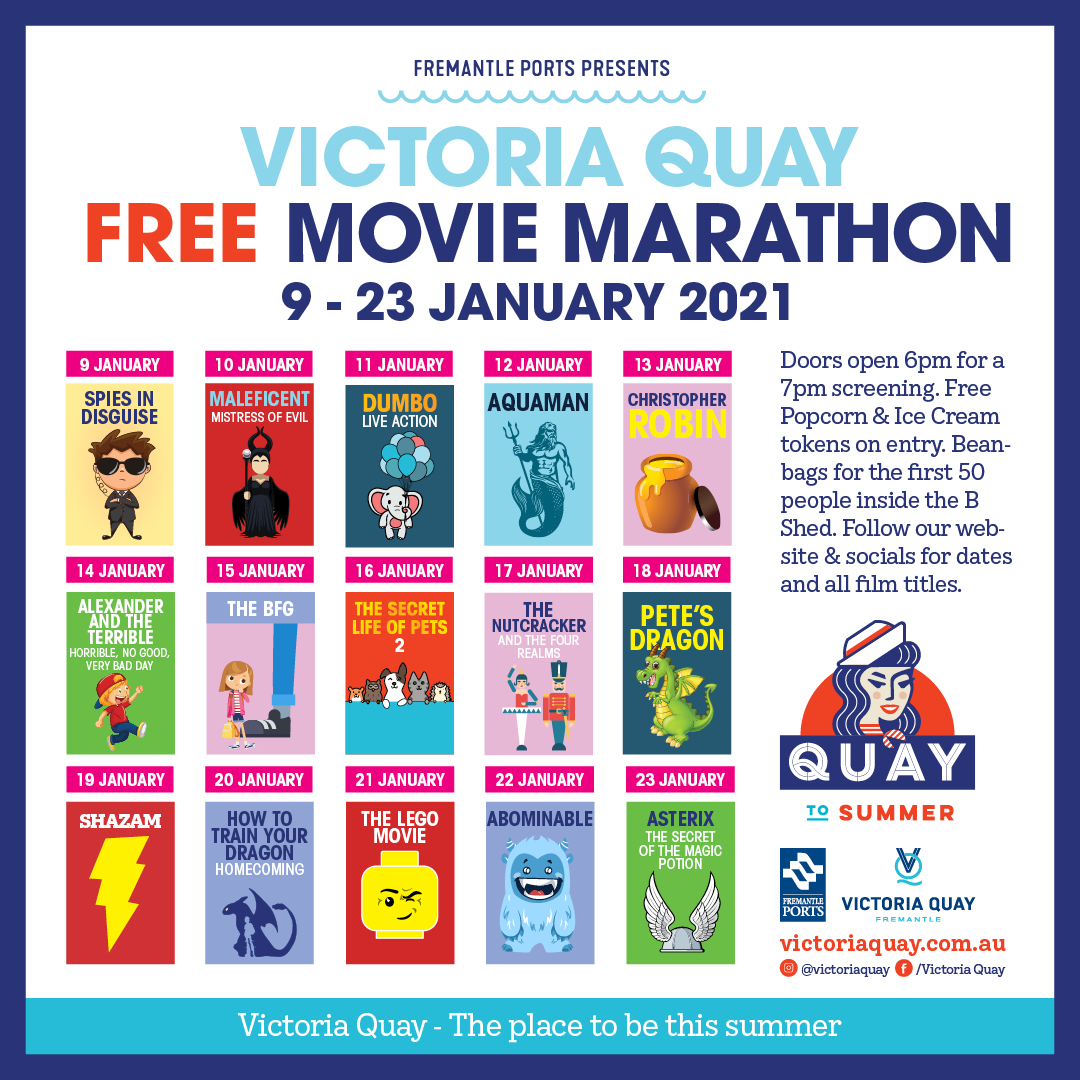 The Victoria Quay Movie Marathon is back starting on Saturday 9 January!

Bring the family for free movies every night from 9-23 January at B Shed, Victoria Quay, Fremantle Port.

There will be free popcorn and ice cream tokens for kids and free beanbags for the first 50 people.

Please feel free to bring your own cushions, rugs or chairs (but people on chairs will need to sit behind all the people sitting on beanbags or the floor so everyone can see).

There is no ticketing and doors open at 6pm for a 7pm start.

Please be aware that Victoria Quay has paid parking until 8pm.
Your visit
Explore what's on at Victoria Quay and start planning your visit by 'starring' the attractions, events, walks or anything else that interests you.
See what's on