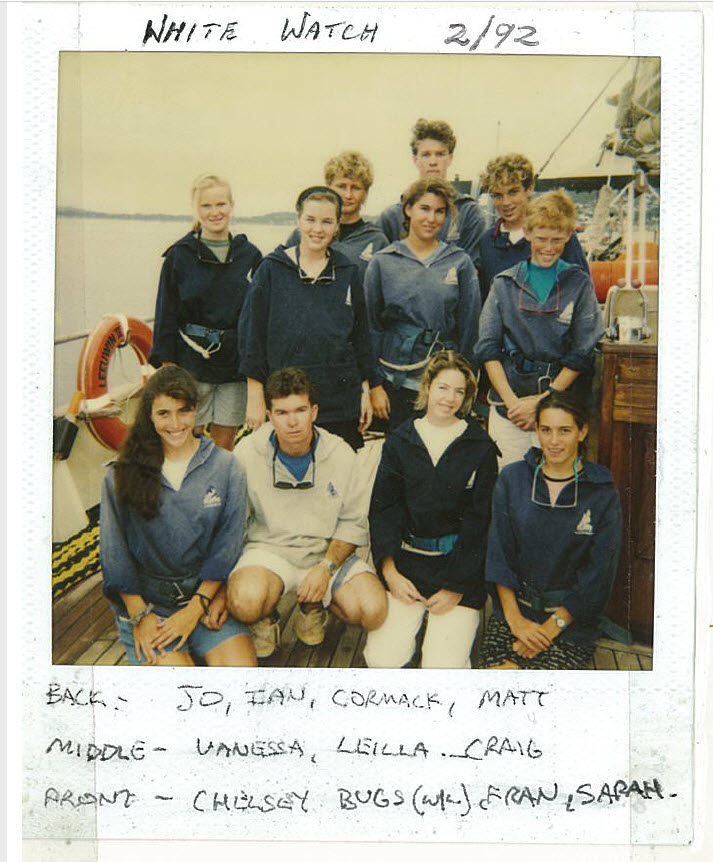 Did you sail on Australia's largest sail training tall ship in the 1980s and 1990s?

Leeuwin Ocean Adventure is welcoming back anyone who sailed on a voyage prior to 2000 to join in a special Reunion Day Sail event this January!

Since 1986, the sail training organisation has delivered youth development programs to more than 40,000 young people from across Australia. Over 20,000 of trainees completed their voyage before 2000 and on Monday 27 January 2020, Leeuwin is welcoming them back on board for a special day sail.

Leeuwin Ocean Adventure CEO Carol Shannon said she was looking forward to hosting the reunion.

"We know the unforgettable experiences and lifelong memories that are created during our voyages. Our Reunion Day Sail provides the opportunity for people to once again experience the Spirit of Leeuwin and relive some of those memories.

"In the 1990s we reminded voyage trainees not to bring their radios, walkmans and tape recorders – these days it's phones and ipads! But then as now, it's about being focused and maximising what, for so many people, was a once-in-a-lifetime, life-changing experience."

Those who sailed with Leeuwin prior to 2000 are invited to bring along photos, trainee manuals and any memorabilia to share on the day. During the sail, participants will be welcome to tour the ship, find their old bunk and share their trip down memory lane with family and friends.

The day sail also offers the opportunity to haul on the lines, help set the sails and weather permitting, revisit the sensation of climbing the shrouds!

Discounted pricing is offered for this event. To book, email Leeuwin or phone (08) 9430 4105.

Event details
Date: Monday 27 January 2020
Time: 10:00 – 13:00
Location: Day sail departing from B Shed, Victoria Quay, Fremantle WA
Tickets: Discounted price – $110 for 2 adults; additional adults: $110 and $40 for children.

About Leeuwin Ocean Adventure
Leeuwin Ocean Adventure is a not-for-profit organisation enriching the lives of young people through adventure, participation and challenge on-board the sail training Tall Ship STS Leeuwin II – Western Australia's only sail-training tall ship. Leeuwin Ocean Adventure is funded through a combination of corporate sponsorships, donations and grants.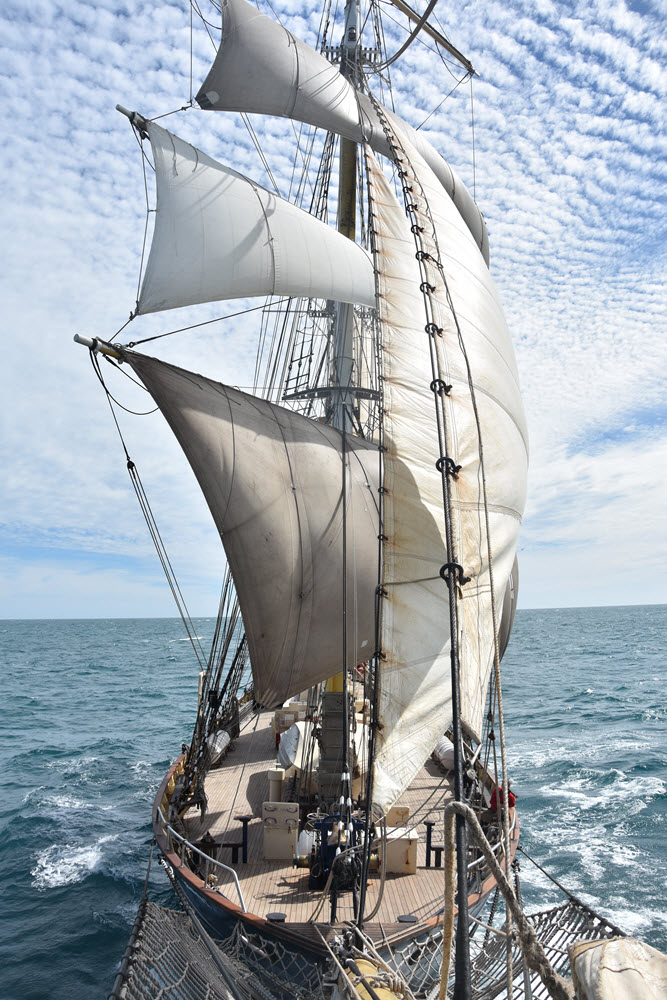 Leeuwin Ocean Adventure is an award-winning provider of personal development and leadership programs providing key skills for life for young people aged 14-25 to build courage, confidence and resilience as they transition to adulthood.
Your visit
Explore what's on at Victoria Quay and start planning your visit by 'starring' the attractions, events, walks or anything else that interests you.
See what's on