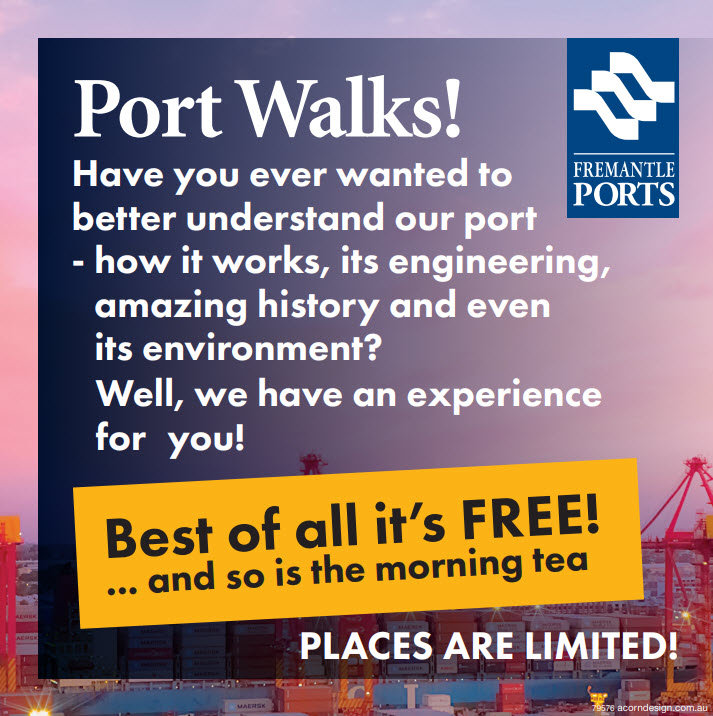 Please note: The Port Walk on 7 March is now fully booked but we will be holding more Port Walks this year.
Have you ever wanted to better understand our port - how it works, its engineering, amazing history and its environment?
Then take part in a Port Walk this year.
Stroll with us around Victoria Quay and listen as port experts tell you about different aspects of Fremantle Inner Harbour, then finish the tour with a bird's eye view from the Fremantle Ports Administration Building's 9th floor Observation Deck and morning tea in the foyer.

Please note that participants must be able to walk 800 metres. Access to the Observation Deck is partially via stairs.


Your visit
Explore what's on at Victoria Quay and start planning your visit by 'starring' the attractions, events, walks or anything else that interests you.
See what's on