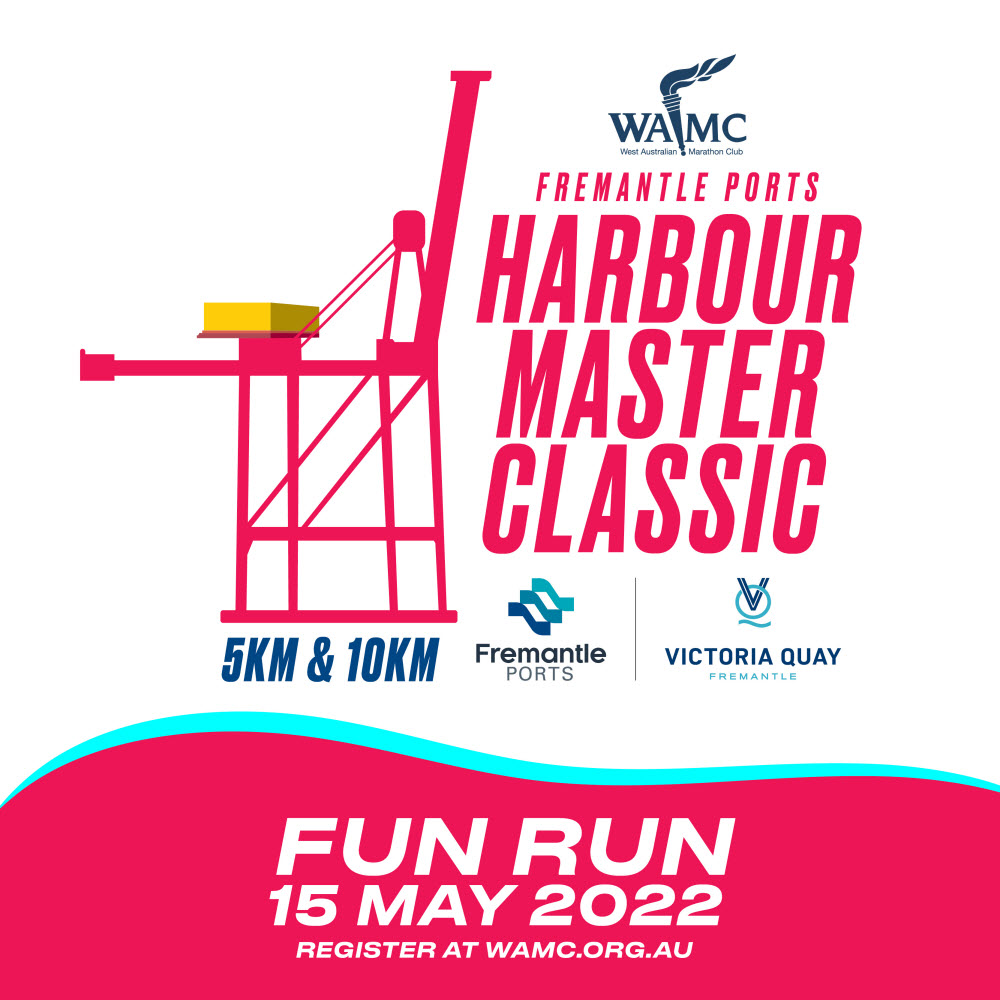 Fremantle Ports has announced its port run event, the Fremantle Ports Harbour Master Classic, is back this year on Sunday 15 May.
Last year's inaugural event was a huge success, attracting more than 1100 runners across the 5km and 10km categories. The event will again be set on a course covering the length of Victoria Quay, from South Mole Lighthouse down to the rail subway.
The event is staged by the WA Marathon Club and last year attracted a mix of elite and recreational runners.
Fremantle Ports' Manager Corporate and Community Relations Neil Stanbury said a post-event survey showed runners had really enjoyed the unique and fast course.
"It's a fantastic running track with lots of fun entertainment, that takes the field down Peter Hughes Drive past the Fremantle Passenger Terminal, back around the WA Maritime Museum, out South Mole then back along cute little Slip Street between the port's heritage workshops.
"It's the only race in Australia where the course takes you right through a heritage-listed industrial workshop, past wharfie trucks and maritime equipment," he said.
Mr Stanbury said Victoria Quay was fast becoming an exciting destination and the Fremantle Ports Harbour Master Classic was the signature sporting event on its annual calendar.
Runners can enter here.
Last year's winners were:
10km men's event: Nic Harman
10km women's event: Sinead Noonan
5km men's event: Thomas Moorcroft
5km women's event: Keely Waters
Your visit
Explore what's on at Victoria Quay and start planning your visit by 'starring' the attractions, events, walks or anything else that interests you.
See what's on