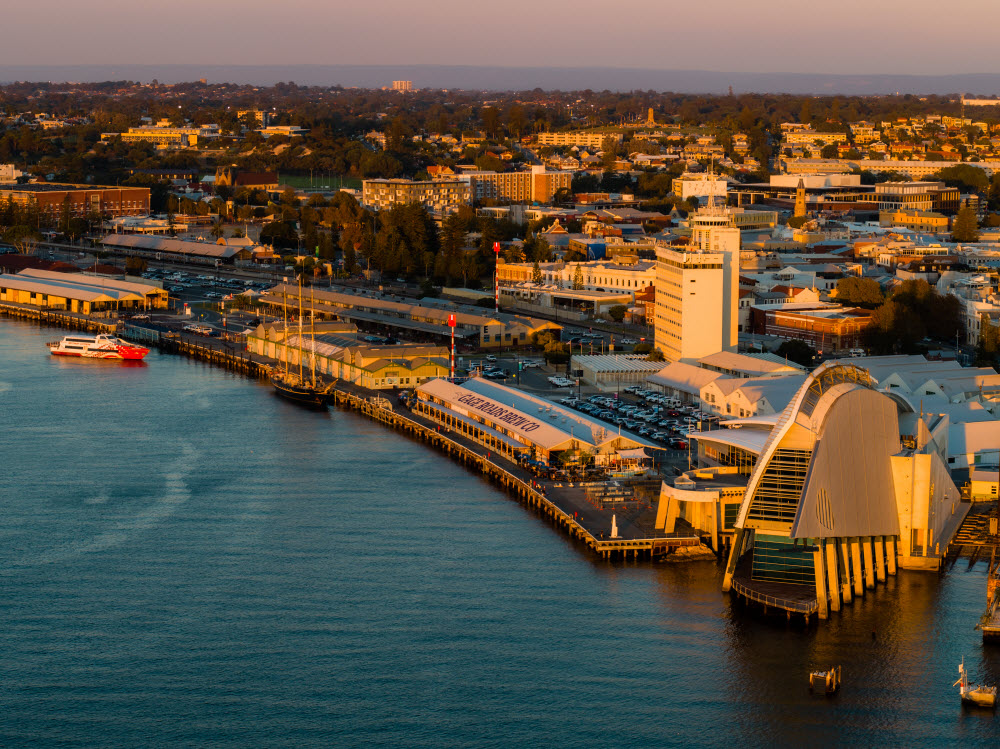 Fremantle Ports will spend $7.5m on enhancements to public amenities on Victoria Quay in the next two years after this was announced by the Premier earlier this month.

The funds will be spent on improving shade, seating and public spaces in the heritage precinct, to make the area more attractive and comfortable to locals and tourists.
Fremantle Ports is currently planning how best to invest in the precinct, but a focus will also be on improving pedestrian and cycle connectors into and out of Victoria Quay.
The Western Australian Government also made an allocation of $3.5m in the State Budget to the Western Australia Museum, to fund repairs and improvements to the submarine HMAS Ovens at the WA Maritime Museum on Victoria Quay and surrounding slipways.
Providing more welcoming spaces on Victoria Quay will encourage the public to visit and appreciate its wonderful outlook on the working port and its history covering trade, immigration, indigenous, labour and its support role during wartime.
Your visit
Explore what's on at Victoria Quay and start planning your visit by 'starring' the attractions, events, walks or anything else that interests you.
See what's on