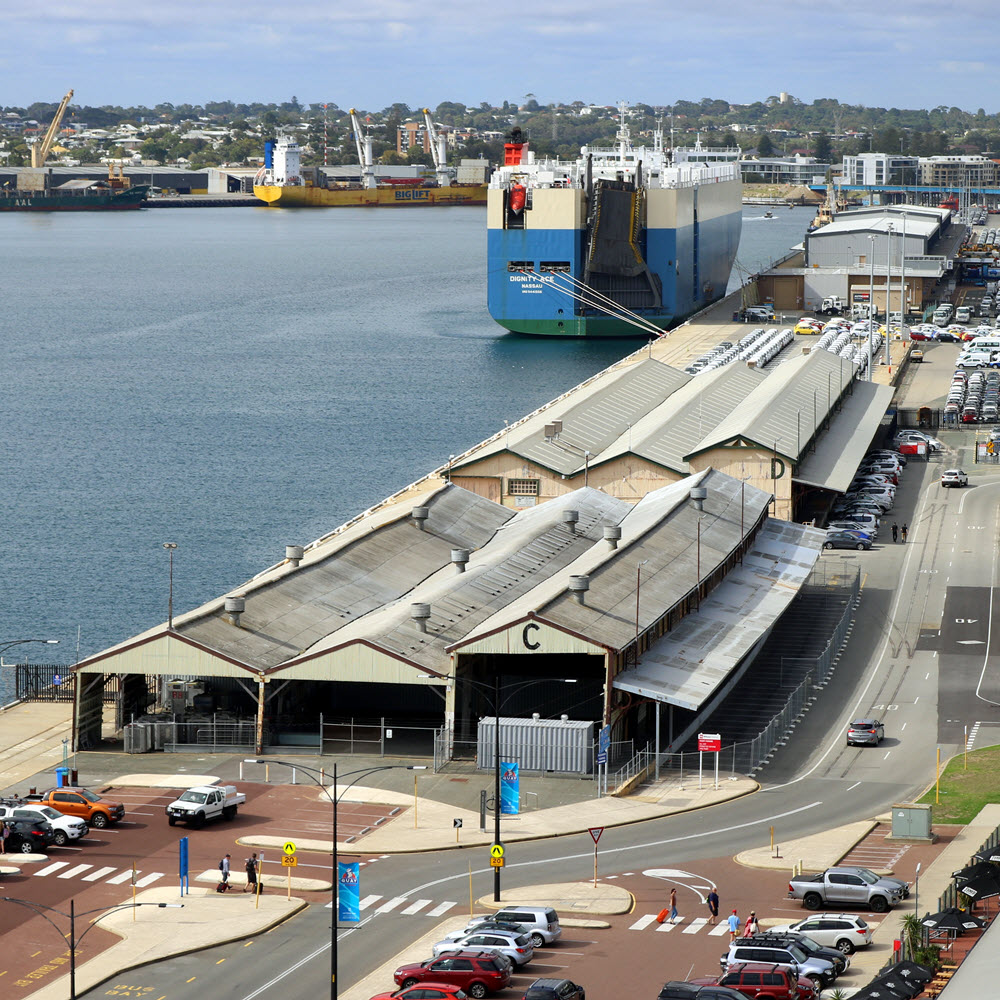 Maintenance works on C Shed, Victoria Quay will be starting after Easter.
In preparation for the works, a safety fence has been erected today on the southern side of the shed, preventing parking in the bays adjacent to the shed.
Fremantle Ports apologises for any inconvenience to people who regularly park in these bays.
Works are expected to be completed by the end of June this year.
The works will include stabilising the structure, removing the asbestos-cement roof and reroofing.
Removal of materials containing asbestos will be correctly and safely executed and will pose no risk to the public.
The project has received the necessary engineering and planning approvals to proceed. As the shed is heritage listed, the State Heritage Office has been consulted and informed of the maintenance works to be undertaken.
Fremantle Ports is respecting the heritage of Victoria Quay and maintaining heritage buildings. B Shed was refurbished in 2010 and A Shed is currently being refurbished by Fremantle Ports and Gage Roads Brewing Co.
Your visit
Explore what's on at Victoria Quay and start planning your visit by 'starring' the attractions, events, walks or anything else that interests you.
See what's on